Advanced Anatomy Human Dissection
September 2019
Class Details
This class, delivered as a series of workshops, presents a rare opportunity to dissect the human form. Led by Julian Baker, one of Europe's leading experts on connective tissue function and dissection, this is a remarkable series of workshops.
These workshops will be held at the Institute for Anatomical Research in Colorado Springs, Colorado. This clean and bright space will give optimal opportunity for perfect a cooperative learning experience.
This unique series of workshops is available only to qualified bodyworkers and allied health professionals. You will be asked to submit a resume which outlines your qualifications and experiences as well as a personal statement of intent. We may also contact you to discuss your application. You will be asked to sign a non-disclosure and indemnity form prior to attendance.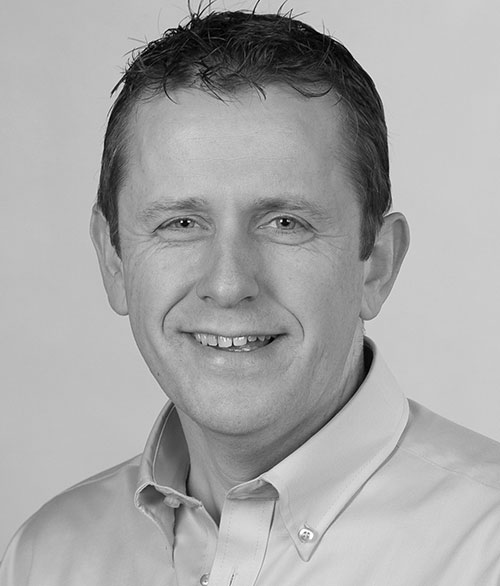 Julian Baker
Class Schedule
Part 1: September 11-13
Skin, Superficial Fascia, Deep Fascia and Muscle
Day 1
After familiarizing ourselves with the facility and the forms we will be working with, we will begin the process of removing the skin and studying the superficial fascia, also known as the adipose layer, lying directly underneath the skin. Body workers will find this experience vital as these two layers represent the interface that we work on when treating clients. We will reflect the superficial fascia layer to reveal the deep fascia, especially observing and studying its connective nature and its differentiated relationship to muscle and adipose.
Days 2-3
We will reflect the deep fascia to reveal muscle, dropping down to the bony layer and examining whether our previous understanding of muscles matches what we see. We will find ways of creating continuity of muscular tissues through fascia ad other connective tissues and determine how each of these structures relates to each other.
Time to enjoy Colorado Springs and surrounding areas September 14-15
The class will be held in lovely Colorado Springs, Colorado, at the foot of Pikes Peak. The area offers so many things to do and explore, you will want to take advantage of this opportunity!
You can explore:
Garden of the Gods
Pikes Peak
Cheynne Mountain
Manitou Springs Incline
Cave of the Winds Mountain Park
Shopping in Old Colorado City
Fine quality restaurants
Sunwater Spa in Manitou Springs
And many other opportunities for fun and adventure
Part 2: September 16-18
The Heart, Diaphragm, Kidneys, Liver and Viscera, Spinal Cord and Brain, Spinal and Cranial Fascia
Days 4-5
After our weekend exploring Colorado Springs, we will be continuing with our exploration of the forms. We will drop into the visceral layer through the peritoneal tissues and explore the connectivity and function of the fascia in creating a related structure from top to bottom in these deep layers. This can be a challenging study for some, as the visceral layer is a step away from the areas that many therapists relate to. However, this is the layer where it all 'happens' – how we feel and where we feel from has deep roots in this layer. Familiarity with this region is vital to the understanding of the physical responses we see during treatment sessions.
Day 6
We will examine the fascia of the spine from front and back, its deep muscular make-up and the implications for normal body-wide communication and function. We will explore the cranium and open the skull to examine fascia-like tissues in the brain and dura. Deep fascial tissue is a densely arranged structure and impacts widely on functions such as respiration and digestion. We will explore these functions today.
Fees
Fee for attending only Part 1: $1,250
Fee for attending only Part 2: $1,250
Fee for attending both Part 1 and Part 2: $2,280
Preference will be given to those attending both Part 1 and Part 2.
Deposit and Terms
This class requires a very serious commitment on the part of everyone involved. We are deeply committed to the success of this class and to everyone enrolled in the classes.
If your application is accepted, we require a non-refundable $600 deposit to secure your spot. Please do not pay your deposit until notification of acceptance of your application and an offer of enrollment is made.
The remaining balance is due 8 weeks prior to the start day of the class (July 17, 2019).
The costs for producing the class are very high, whether you are able to come or not. It takes considerable planning on the part of participants to come, so places are not easily filled at the last minute. Because of this, no refunds are made for cancellations within 4 weeks of the start date of the course (August 14, 2019).
Questions?
Click here to see our FAQ page for this class:
Application Form
Click here to download the application form for this class (PDF):
Or you can fill out this form to apply online: